Yorba Linda Commercial Pressure Washing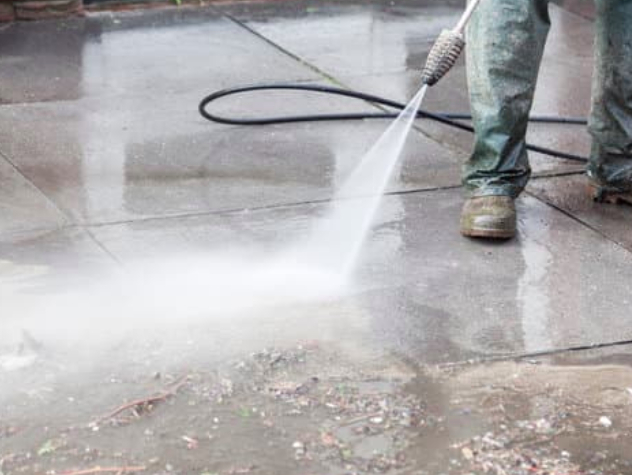 Commercial Pressure Washing Co. is Yorba Linda's premier provider of hot high pressure cleaning. Be it for walls, windows, parking lots, or sidewalks, we are the team to call when only a high pressure wash will do.
Plenty of Yorba Linda business owners know this already. Let us bring you up to speed on just how great we can make your building look.
Give us a call at 310-997-4756 to get free estimates.
Why Does My Business Need Pressure Cleaning?
It is a great way to remove all the dirt, gunk, and grime that gets caked on surfaces over time. Not only is this unsightly, it can also be dangerous as it can lead to slips and falls. A good pressure washing will make your building or parking lot look new again while also getting rid of any safety hazards.
How Often Should My Business Be Pressure Washed?
It depends on a few factors, but typically we recommend pressure washing once every three to six months. This ensures that your building or parking lot always looks its best and is safe for everyone.
What Are the Benefits of Pressure Washing?
Aside from making your business look great, a good pressure washing can also improve the overall health of your property. For example, it can clear out built-up mold and mildew, which can be harmful to those with allergies. It can also dislodge any pests such as spiders or ants that may have made their home in cracks and crevices.
Is Pressure Washing Different From Power Washing?
Indeed it is, though both methods use about 3200psi at 8-9 gallons per minute. The difference lies with water temperature. Pressure washing uses cool water, whereas power washing goes with steaming heat.
A Yorba Linda Power Wash works wonders to remove oil, grease, graffiti, mold, and bacteria. It is the perfect way to clean up any business, big or small.
Pressure washing, on the other hand, works best for more sensitive surfaces that might be damaged by too much heat. This includes wood, vinyl, brick, and aluminum.
Yorba Linda Window Cleaning And Maintenance
It is important to keep your windows clean for many reasons. First, it makes your business look more professional. Second, it allows natural light to enter the building, which can save on energy costs. Third, it can help extend the life of your windows.
We recommend having your windows professionally cleaned at least twice a year, though more often may be necessary if you have a lot of traffic around the building.
Interested in learning more about our window cleaning and maintenance services? Give us a call today to schedule your free consultation. We will be happy to discuss what we can do for your business.
We look forward to working with you on improving the look and safety of your Yorba Linda property!
So why wait any longer to improve your business' image? Give us a call today to get started with the best pressure washing in Yorba Linda!
Call Commercial Pressure Washing Co. today for a free quote!
We are the big league home run hitters in industrial pressure washing.