Newport Beach Commercial Pressure Washing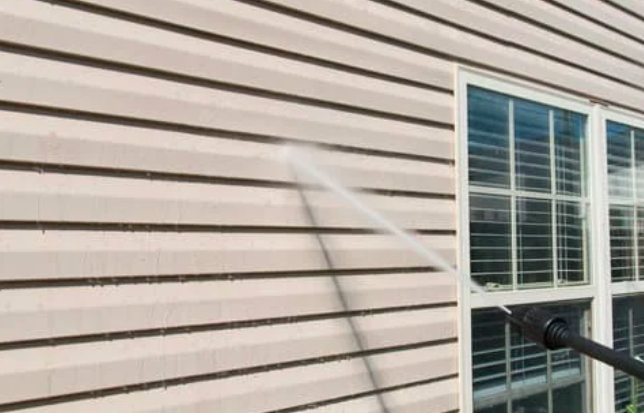 Newport Beach, California may be known more for its leisure than business, but that doesn't make it devoid of entrepreneurs just like you who know the importance of clean premises. That's why Commercial Pressure Washing Co. has been to the area many times.
We are Orange County's top-tier company for pressure washing and power washing. Walls, windows, sidewalks, parking lots, dumpster pads, and so much more fall right into our scope for spotless service.
Contact us at  310-997-4756 to learn more about Newport Beach commercial pressure washing.
Hot High Pressure Washing
Our professional team knows how to get the job done right. We use hot high pressure washing equipment that targets and removes dirt, grime, stains, mildew and other contaminants from many types of surfaces.
How hot and how high? Let's go with 212 Fahrenheit at 3200psi. With those specs there isn't much that won't come off. Oil, grease, graffiti, mold, and mildew disappear fast as you please, leaving behind a crystal clean surface.
Industrial Pressure Washing
Not every surface can withstand boiling hot water. As such, we sometimes use regular pressure washing. The psi remains the same, but water is cool. This protects more delicate materials like stone, brick, glass, and aluminum.
We also do not recommend hot water pressure washing on roofs because it can damage asphalt shingles. The same goes for old brick, new paint, and plastic signage.
In any case, Commercial Pressure Washing Co. will get your Newport Beach business looking like it did on opening day.
Awning Cleaning Services Newport Beach
An awning is an extension of your business that literally hangs over the heads of your potential customers. It only takes a few hard-to-remove stains to get them to head elsewhere.
Let us clean your awning with our pressure washing services and keep them happy. We have the right tools, techniques, and detergents at our disposal and we'll use them on your behalf.
Newport Beach Billboard Cleaning
Our team has a safe yet powerful method for cleaning any billboard, big or small. We'll start by pre-spraying it with a detergent before rinsing, washing, and cleaning off all the dust, grime and dirt that have accumulated over time.
We can also power wash the steel beams that hold it in place. This gets rid of old surface rust, bird droppings, and a whole bunch more icky stuff that accumulates on gantries.
Newport Beach Window Washing
Our high-pressure water jet method is applied to both the glass of your windows as well as the frames. We'll get rid of all the dirt, grime, stains and smudges that have built up over time. And don't worry about breakage. We know the right equipment settings to make sure only the dirt flies away.
And we don't just stop at windows. We also pressure wash storefronts, facades, canopies, and a whole lot more. Call us today.
Post Construction Clean Up In Newport Beach
After all the excitement of a construction project has died down, it's time to do a thorough cleanup. If you need help with this final step, our cleaning crew is ready to go the extra mile and get rid of everything that has been left behind.
We provide superior results at a price you can afford. Make Commercial Pressure Washing Co. your top choice for all of your cleaning needs.
Contact us today at 310-997-4756 to discuss your needs and get a free estimate.