Alhambra Commercial Pressure Washing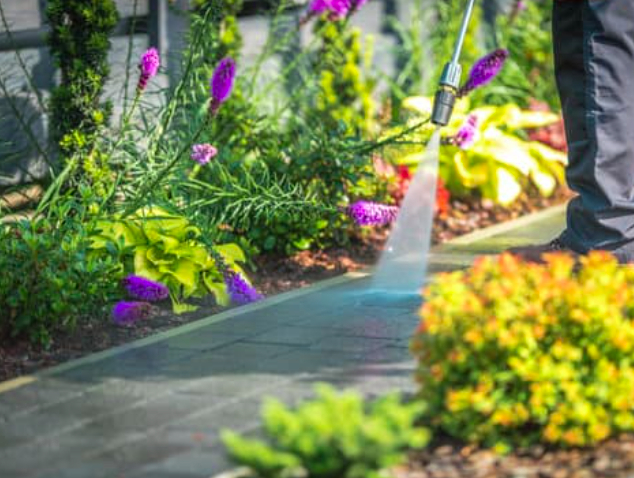 Commercial Pressure Washing Co. is happy to be a part of the city of Alhambra. We say that as the area's go-to choice for exterior pressure washing. If you own or manage a commercial property, then you know first-hand how important it is to keep the grounds looking neat and tidy at all times. That's where we come in.
Our professionals have the experience and equipment necessary to clean just about any type of exterior surface. Whether it's brick, stone, concrete, siding, or something else, we can clean it. Not to mention, we offer a variety of services that go beyond just pressure washing. If you need help with graffiti removal, gum removal, or any other type of exterior cleaning, we're here for you.
Do You Also Do Soft Washing?
Yes, we do! Soft washing is a safe and effective alternative to pressure washing. It uses low-pressure water and biodegradable solutions to clean exterior surfaces without damaging them.
If you're not sure which type of cleaning is right for your needs, don't worry. Our team will be happy to assess your property and make recommendations.
How Much Will It Cost?
The cost of pressure washing depends on a few factors, including the size of the area to be cleaned and the type of surface. To get a free quote, simply give us a call or fill out our online form. We'll be happy to provide you with an estimate.
What Are the Benefits of Pressure Washing?
Pressure washing offers a number of benefits, including:
Improved curb appeal: First impressions matter. When customers or clients pull up to your property, you want them to be impressed. Pressure washing can help you make a good impression.

Protection: Pressure washing can remove harmful debris and bacteria that can damage your property. By keeping your property clean, you can protect it from long-term damage.

Increased value: A pressure-washed property is more valuable than one that's been neglected. If you're thinking of selling or leasing your property, pressure washing can increase its value.
Are You Based In Alhambra?
No, but we have no problem whatsoever with paying this lovely city a visit. We are based in Los Angeles but we serve pretty much all of Southern California.
Indeed, we know Los Angeles County like the backs of our hands. So, wherever you are in the county, we will come to you.
When it comes to commercial pressure washing in Alhambra, there's no one better than Commercial Pressure Washing Co. We offer a variety of services to keep your property looking its best. Contact us today to learn more.
Ready to get started? Contact Commercial Pressure Washing Co. today to schedule a free consultation. We look forward to hearing from you. Our number is  310-997-4756.