Anaheim Hills Commercial Pressure Washing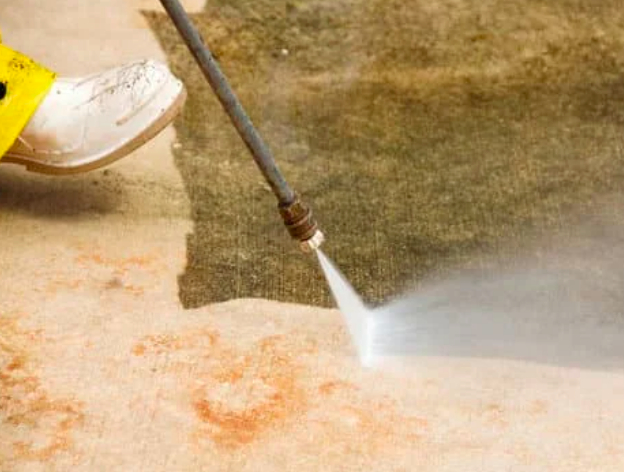 The view of the mountains from Anaheim Hills is quite extraordinary. But if you're not here for sightseeing–or to play golf–you might instead be trying to run a business.
If you are, let it be known that Commercial Pressure Washing Co. can handle all of your building's exterior washing needs. Our machines can pump out hot or cold water at pressures up to 3200psi. Here are just some of the things power like that can clean:
Walls
Tom Petty once said that even walls fall down. And maybe they do. But we won't damage them with our hot high pressure cleaning techniques. Instead, your façade, retaining wall, parking lot wall, or any ole kind of wall is going to come out looking like new again. Call us today at 310-997-4756 and find out more.
Windows
Now just because we're a high pressure cleaning service, don't go thinking we like to smash glass. Quite the reverse. We'll get your windows looking so clean people are going to walk right into them–which gives you some hilarious memes to post on Twitter. Not only that, but your whole building is going to look so much better with all that new-looking glass.
Parking Lots
Is your business' parking lot full of oil stains and gum? We can quickly make it look like new again. Our power washing service (hot high pressure) blasts away any kind of dirt that dares think it stands a chance. We clean tar, concrete, and asphalt with equal effectiveness. Just give us a call today for your free estimate.
Awnings
Your awnings are one of the first things people see when they drive up to your store or office. If they're dirty, that sends a message–a message that says you don't care about the details and neither should your potential customers. But if they're clean, bright, and welcoming… well, that tells a different story altogether. Let us help you write that story with our high pressure washing services. Old awnings will look like new again. Smeared lettering will come clean. It's all going to be beautiful.
Sidewalk Washing
Sidewalk washing, or sidewalk steam cleaning, is a great way to keep your business' property looking sharp. Not only does it give the place a neater appearance, but it also removes any trip hazards that might have built up over time. Let us come and give your sidewalk a good power washing today.
Commercial Pressure Washing Co. is here to keep every Anaheim Hills business clean. Whether you need your windows washed, your parking lot cleaned, or any other exterior surface, we've got the power washing skills to get the job done right. Call us today for a free estimate and see what high pressure cleaning can do.
Call now to learn more about Anaheim Hills commercial pressure washing: 310-997-4756.