Los Alamitos Commercial Pressure Washing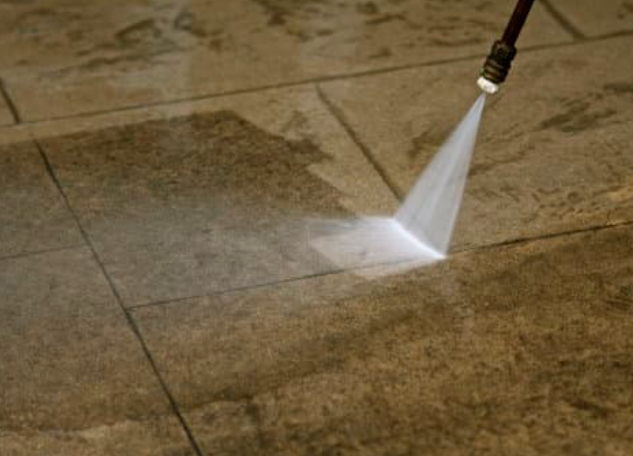 "The Little Cottonwoods" of Orange County has plenty of upright, outstanding business owners who occasionally need their building exteriors cleaned.
They've got Commercial Pressure Washing Co. to handle that very thing, and handle it well. Think about it – a nice, clean building can attract new customers, and make your employees feel appreciated. 
Whether you're trying to impress potential customers or just keep your employees happy, Commercial Pressure Washing Co. in Los Alamitos can help. We specialize in cleaning the exterior of buildings, and we'll make sure your business looks its best. Give us a call today at 310-997-4756.
Are Power Washing And Pressure Washing Different?
The terms "pressure washing" and "power washing" are often used interchangeably, but they are actually two different cleaning methods. Power washing uses hot water to clean surfaces, while pressure washing uses cold water. 
At Commercial Pressure Washing Co., we use pressure washing on sensitive surfaces that can't withstand a blast of boiling hot water at 3200psi (see power washing). This includes stucco, wood siding, asphalt shingles, and more. 
Power washing works great at cleaning oil, grease, and other sticky grime that just won't come off without heat. That's why it's often used on driveways, sidewalks, and other concrete surfaces. 
So, which is better – power washing or pressure washing? It really depends on the surface you're trying to clean. If you're not sure which method to use, give us a call and we'll be happy to advise you.
Dial  310-997-4756 to learn more about Los Alamitos commercial pressure washing services.
What are the Benefits of Pressure Washing?
Think about the last time you drove by a building that was covered in dirt, grime, and mildew. It probably wasn't a very pleasant sight, was it? 
Now think about a clean, well-maintained building. Which one are you more likely to do business with? If you're like most people, you'll choose the latter. 
That's the power of pressure washing. A clean building not only looks better, it also conveys a sense of professionalism and attention to detail. It says that the business owner cares about his or her customers and employees, and is willing to go the extra mile to provide a pleasant experience. 
Pressure washing also has the added benefit of extending the life of your building's exterior. By removing dirt, grime, and mildew, you're preventing these materials from causing premature wear and tear. This can save you a lot of money in the long run. 
Do You Pressure Wash Parking Lots?
We sure do! In fact, we offer a wide range of pressure washing services to meet the needs of businesses large and small. 
Parking lots are one of our most popular services. We understand that first impressions are important, and a clean parking lot is a great way to make a good one. We also know that customers appreciate not having to wade through a sea of trash and debris just to get to your door. 
That's why we offer comprehensive parking lot cleaning services. We'll power wash the concrete to remove dirt, oil, and other build-ups. We'll also pick up any trash that's been left behind, and pressure wash the sidewalks and curbs. 
If you're looking for a one-stop solution to keeping your parking lot clean, give us a call. We'll be happy to give you a free quote. 
Commercial Pressure Washing Co. handles a wide variety of exterior cleaning duties for every business in Los Alamitos. For any questions you may have, call us today at  310-997-4756.