Aliso Viejo Commercial Pressure Washing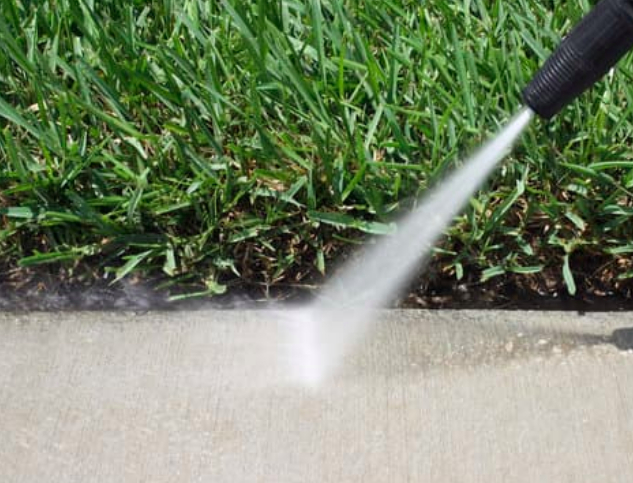 Aliso Viejo's most trusted source for high pressure exterior cleaning services lies with Commercial Pressure Washing Co. Our company specializes in a wide array of cleaning services that are all completed with the use of our high powered pressure washing system. No matter what type of property you need cleaned, we have the experience and expertise to get the job done right.
Give us a call at 310-997-4756 to learn more about Aliso Viejo commercial pressure washing. 
Some of our most popular services include:
Exterior building washing- Over time, dirt, grime, and other build-up can make even the most well-kept property look dirty and neglected. Our team can quickly and easily remove all of this build-up, leaving your property looking like new again.

Driveway and sidewalk cleaning- Pressure washing is also an effective way to clean concrete surfaces such as driveways and sidewalks. Not only will we remove any dirt or stains, but we can also remove any gum or other debris that may be stuck to the surface.

Deck and patio cleaning- If your deck or patio is looking dirty, we can help. Our pressure washing system will quickly and easily remove any dirt, pollen, or other build-up that may be present.

Parking lot sweeping and pressure washing – In addition to our regular pressure washing services, we also offer parking lot sweeping. This service is perfect for any business or property that has a large parking lot. We will thoroughly clean the entire area, removing any dirt, debris, or gum that may be present.
These merely scratch the surface of what our company has to offer. Your commercial property will look like new again after a pressure wash or power wash from our team.
We also handle warehouse exterior/interior cleaning, dumpster pad cleaning, graffiti removal, and signage washing.
Pressure Washing or Power Washing?
They are both essentially the same–except that power washing uses scalding hot water, whereas pressure washing keeps things cool.
Hot water mixed with detergents cleans grease, oil, old paint, and mildew. The hot temperature also helps sanitize the area being cleaned.
For pressure washing, we use a high powered, commercial grade system that produces up to 3200 PSI of water pressure. This is more than enough to remove any dirt, grime, or build-up that may be present.
At Commercial Pressure Washing Co., we take pride in our work and always go the extra mile to ensure that our customers are satisfied. We will work with you to develop a custom cleaning plan that meets your specific needs and budget.
We understand that first impressions are important, which is why we offer the highest quality pressure washing services in Aliso Viejo. Contact us today to learn more about what we can do for you.
It's all right here at Commercial Pressure Washing Co. Aliso Viejo – your one stop shop for all your high pressure cleaning needs.
Serving Aliso Viejo and the surrounding areas (all of Orange County).
For a free estimate on our pressure washing services, please contact us today. We look forward to helping you keep your property looking its best.
Call us today for a free estimate: 310-997-4756.