Torrance Commercial Pressure Washing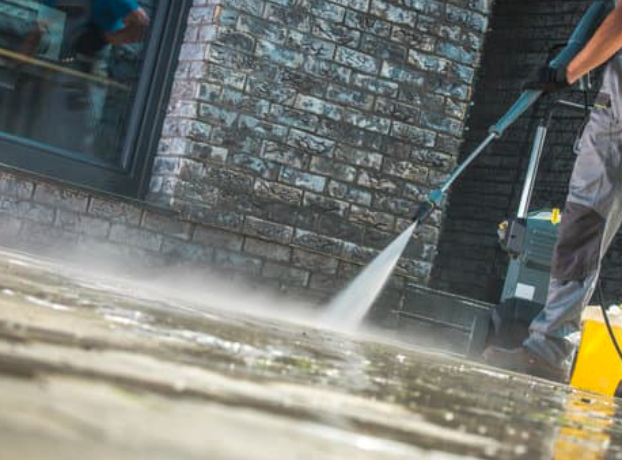 At a single glance, Torrance, California looks like one big beach. Already we can think of many people who'd like to move here. But Torrance isn't just one big beach. There are shop owners and big business owners galore, all of whom, at one time or another, need a good pressure wash from Commercial Pressure Washing Co.
Mind you, not directly as people. Something like that really would turn Torrance into a Stephen King novel. What we mean is excellence in high pressure cleaning for walls, sidewalks, dumpster pads, fences, signage, and more.
Give us a call 424-999-9170 to get free estimates.
Downtown Pressure Washing
For any façade in downtown Torrance, we are the industrial pressure cleaners. Our can-do attitude, expert knowledge and superior workmanship will keep your business looking spic and span. We'll also do all we can to ensure that our process is efficient, safe and completely eco-friendly.
Indeed, we even reclaim the water when possible. This is hugely important when one considers California's current water crisis. Nothing is unnecessarily left to waste–not even your leisure time. You don't need to clean exteriors yourself. Just give us a call and we'll handle everything. 
No Job Too Big Or Too Small
We know that every business has its own unique needs when it comes to pressure washing. That's why our team will tailor a solution that's just right for you. No job is too big or too small and we're always up for a challenge.
If you're looking for the best pressure washing Torrance has to offer, look no further than Commercial Pressure Washing Co. We'll make sure your business is always ready for its close-up.
Sidewalk Steam Cleaning
Sidewalk power washing is sometimes referred to as steam cleaning. With gas or electric powered equipment that emits boiling water at up to 3200psi, our sidewalk cleaners can remove gum, dirt, grime, and more.
This is ideal for business owners who want to keep their sidewalks looking sleek and professional. Not to mention it's a great way to ensure customer safety. After all, no one likes walking on a dirty sidewalk. Get that gum off the bottom of your shoe!
Dumpster Pad Cleaning
The importance of cleanliness cannot be overstated, especially when it comes to businesses. This is especially true when it comes to the area around your dumpsters. A clean dumpster pad says a lot about your business. It says you care about your property and you want to keep things looking neat and tidy.
It also says you care about your customers and employees. A dumpster pad that's clean and free of debris leaves everyone feeling safe and protected. Oh, and it doesn't smell bad, either.
Pressure Washing Cost
Our prices vary depending on what needs to be cleaned. Rest assured, though, that we are competitive and fair. We'll give you a free estimate so there are no surprises.
For all your commercial pressure washing needs, call Commercial Pressure Washing Co today. 
We are the best choice for pressure washing in Torrance because: 
we have can-do attitude 

we are experts in what we do 

we always put the customer first 

we only use eco-friendly products and processes
We're always up for a challenge. Call us today for a free estimate! We're at 424-999-9170.