North Tustin Commercial Pressure Washing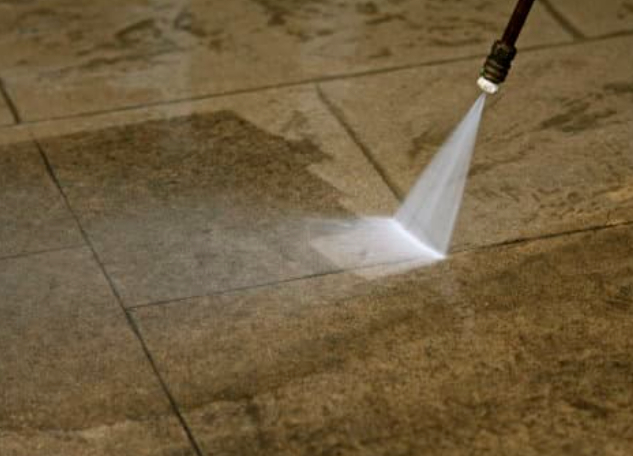 They don't call this place the Tustin Foothills anymore. It's been developed of late with shops and malls and coffee cafes.
Commercial Pressure Washing Co. is glad to help keep the exteriors of these places clean with high powered pressure cleaning that is second to none.
We use the latest equipment and techniques to restore old surfaces to their former glory. And we guarantee that you'll be satisfied with the results.
Give us a call at 310-997-4756 to learn more about our pressure washing services in North Tustin, CA.
Retail Shopping Centers Pressure Washing
North Tustin is a thriving community, home to many bright businesses and bustling shopping centers. If you're looking for a reliable, high-quality pressure washing company to help keep your property clean and well maintained, look no further than Commercial Pressure Washing Co.
For any façade on the midway, there's a good power wash (hot high-pressure wash) or pressure wash (cool water pressure cleaning) we can give to make them shine like Venus in the early, early morning. Our advanced techniques and cutting-edge equipment mean that you'll be very happy with the results.
We have years of experience working with retail shopping centers to restore their exteriors back to their original condition. Our customers come first, so you can be sure that we will always deliver high-quality work on time and within budget.
Pressure Washing Walkways
So you've got the inside of your store looking immaculate. The shelves are neat. The products are all to date. The coffee is fresh. But still…no one's coming inside. Why?
Have you checked the front walk? It may look fine to you, but customers are often turned off by a dirty, stained walkway. It sends the message that you don't care about your property – and that reflects badly on your business.
A pressure wash can quickly and easily remove all the dirt, grime, and stains from your walkway, leaving it looking clean and fresh.
So why not give your business the boost it deserves by calling Commercial Pressure Washing Co. today? We'll be happy to help you get the most out of your retail space.
North Tustin Graffiti Removal
The cost of removing graffiti is skyrocketing these days. But the cost of not removing it is even higher.
Graffiti sends a message to customers that you don't care about your property – and that's bad for business. It also makes your neighborhood look run-down and unsafe, which can deter potential customers from even entering the area.
The good news is, Commercial Pressure Washing Co. is here to help. We are a premier provider of graffiti removal services, using top-of-the-line equipment and techniques that get the job done quickly and effectively.
So if you're looking for reliable graffiti removal in North Tustin, call us today! You'll be glad you did when you see how bright and clean your property looks.
At Commercial Pressure Washing Co., we're committed to helping businesses in North Tustin get the most out of their properties through high-quality, professional pressure washing services.
If you're looking for a company that can help you keep your shopping center or storefront looking its best, call us today at 310-997-4756. We'll be happy to provide you with a free, no-obligation quote.