Covina Commercial Pressure Washing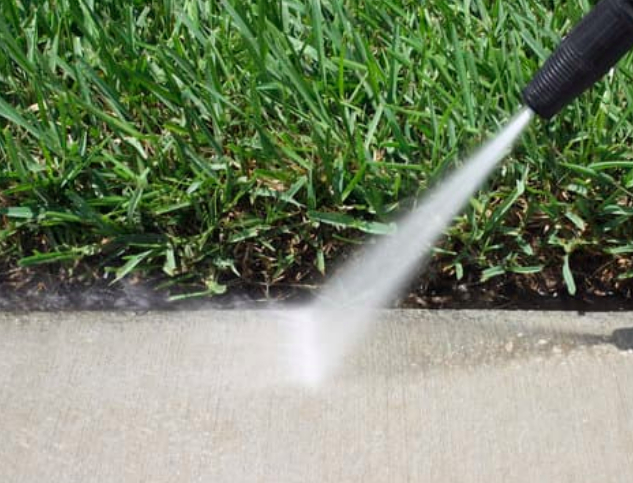 Covina's historic center is as beautiful as a painting. It is critical to perform a thorough power wash or press wash on the exterior of your home to keep things that way. But who has time for that? You have a business to run! That's when Commercial Pressure Washing Co comes in handy. We specialize in commercial cleaning services for a variety of businesses in Covina.
Give us a call at 310-997-4756 to get free estimates.
Power Washing Like No Other
Using super hot water and high pressure to clean off the exterior surfaces of your home. Grease, oil, graffiti, and other stains that won't come off with only cool water are all examples of this.
3200 psi machines provide the ultimate in power and performance. They're also ideal for commercial applications where a deeper clean is required, as they can tackle more dirt than most cleansers.
We provide a free estimate for every job, large or small. We're licensed and insured, so you can trust that we'll do the work correctly. We'd be delighted to offer you with a cost-effective quote for any task, big or little.
Pressure Washing–Keeping Things Cool
Vinyl and glass are two examples of surfaces not agreeable with high heat. We don't ignore them for that. Instead, we utilize cold water pressure washing. It's a kinder, more gentle way to clean that is nonetheless effective against most dirt and dust. It's ideal for individuals who care about the environment or have delicate surfaces.
Soft Washing
Our soft washing service uses low pressure treatment combined with aggressive detergents that work from the inside out. It's perfect for cleaning things like:
Awnings

Siding

Gutters

Brick

Concrete

Stucco 
You'll be pleased with the results. You'll also be a part of what makes Covina such a lovely city.
Pressure Washing in Covina
Keeping your property clean may be a difficult task, especially if it's commercial property. We'll leave your property looking better than ever and without harming any delicate surfaces. It's the ideal method to keep your company appearing to its fullest potential.
Our Other Services
Building Washing – We can power wash any size building, from a small storefront to a large warehouse.
Roof Washing – Remove those ugly black streaks from your roof with our safe and effective roof washing service.
Graffiti Removal – We can quickly and easily remove graffiti from your property.
Parking Lot Cleaning – We'll power wash your parking lot and remove all the grease, oil, and grime.
Dumpster Pad Cleaning – Keep your dumpster area clean with our pressure washing services.
Is Pressure Washing Expensive?
This would depend upon the size of the area we're cleaning. But don't worry. We provide a free estimate for every job, so there are no nasty surprises on the bill.
So if you're in Covina and you're looking for a pressure washing company that can handle any job, big or small, give us a call at 310-997-4756. We'll be happy to give you a free quote.
Thank you for considering Commercial Pressure Washing Co for all your pressure washing needs.