Chino Hills Commercial Pressure Washing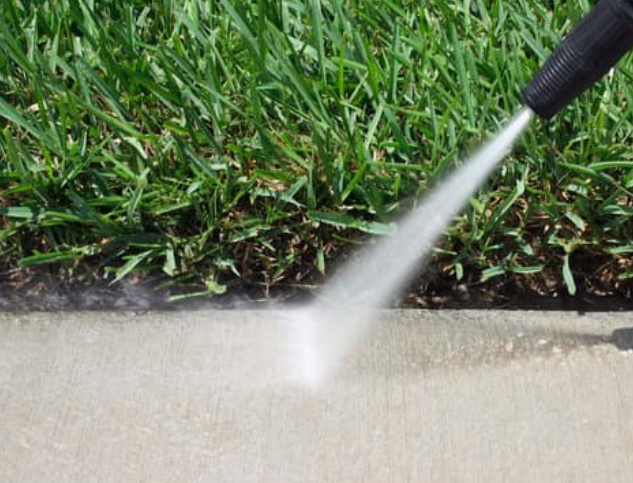 For power washing or pressure washing in Chino Hills, call the experts at Commercial Pressure Washing Co. Our pressure washing services are the perfect solution for removing dirt, grime, mold, and mildew from your Chino Hills home or business. We use only the highest quality pressure washers and detergents to ensure a thorough clean. Call us today at 310-997-4756 to get started.
Uptown, Downtown Pressure Washing
Building exteriors, sidewalks, parking lots, and more fall right under our scope for unbeatable pressure washing at prices you can afford. 
Chino Hills is a beautiful town. We're pleased to be a part of what keeps it that way. 
Why Choose Us? 
We are a fully licensed and insured pressure washing company. We have several years of experience in the pressure washing industry. We use only the latest pressure washing equipment and techniques. We offer a 100% satisfaction guarantee on all of our pressure washing services.
What's The Difference Between Pressure Washing And Power Washing?
Pressure washing is the use of high-pressure water to remove dirt, grime, and stains from surfaces. Power washing is the use of high-pressure water and detergents to remove dirt, grime, and stains from surfaces.
So they are both the same…except power washing uses super hot water to eliminate things like grease, oil, and graffiti. The water is so hot it will scald skin. That being said, power washing is completely safe and will not damage surfaces.
How Much Does Pressure Washing Cost?
The cost of pressure washing varies depending on the size of the area to be cleaned, the type of surface, and the level of dirt and grime. However, our pressure washing services are very competitively priced. We normally offer free estimates for every job.
Parking Lot Cleaning; Parking Lot Sweeping
Your parking lot is the first thing customers see when they come to your business. First impressions are everything. That's why it's important to keep your parking lot clean and free of debris. Our parking lot cleaning services can help you do just that. We offer both power washing and sweeping services to keep your parking lot looking its best.
Is Pressure Washing Bad For The Environment?
No, pressure washing is not bad for the environment. In fact, it's actually quite good for the environment. Pressure washing helps to remove dirt, grime, and pollutants from surfaces. This helps to keep our air and water clean.
For some projects we will even reclaim the water we used. This keeps Greta Thunberg happy and helps to conserve water and keep it from going down the drain.
What Are The Benefits Of Pressure Washing?
Pressure washing has many benefits. It can help to improve the appearance of your home or business, remove dirt and grime, and even prevent damage to surfaces. Pressure washing can also help to extend the life of your paint job, as it will remove dirt and grime that can cause paint to fade.
How Often Should I Pressure Wash Business?
It depends on a few factors, such as the type of surface, the level of dirt and grime, and the environment. However, we generally recommend pressure washing your business at least once a year.
We also offer monthly, bi-weekly, and quarterly pressure washing services to keep your business looking its best all year round.
Contact us today at 310-997-4756 to schedule a free estimate for our pressure washing services in Chino Hills, CA. We look forward to serving you.